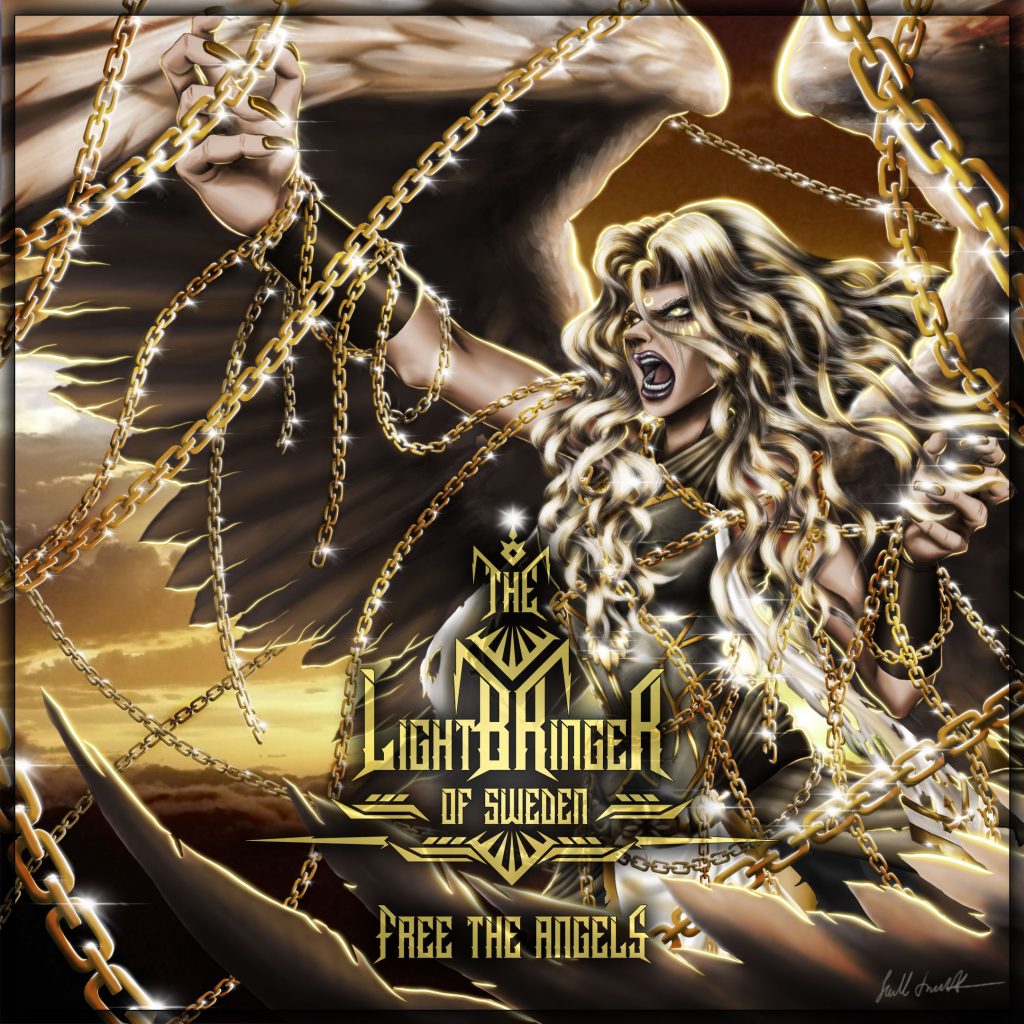 Title: Free the Angels
Year: 2021
Album: The new world order
Vers 1
Heaven has fallen 
The angels need to strike back
For the war to begin
The angels have to be free
The angels are trapped
In a spell of dismay and are lost in time
Now the search begins
To find the spell that set the angels free
The spell for life
The spell for freedom
The spell for the war
Angels they rise
Angels they fall
They go into war against this beast
Ref 1
An army of faith, an army of trust, we are the light, an army of souls
Together as one, together we are strong, we all stand up to fight
The angel of heaven, stands by our side, Now we hear the beast call
An army of faith, an army of trust, we are the light, and army of souls
Together as one, together we are strong, we have to free, free the angels
Vers 2
The war has begun
They spread their wings and fly
The spell is broken
The angels are free and back
The fire in their eyes
Glows like the sun in the sky.
Now the war has begun
Time to find a way to
To set the beast to the ground.
The sound of pain
The sound of agony
Is the sound of war.
Blood will be spilled
Souls will be taken
That's the price of war.
Ref 2
An army of faith, an army of trust, we are the light, an army of souls
Together as one, together we are strong, we all stand up to fight
The angel of heaven, stands by our side, Now we hear the beast call
An army of faith, an army of trust, we are the light, and army of souls
Together as one, together we are strong, we have to free, free the angels
SOLO – Carsten
Ref 3
An army of faith, an army of trust, we are the light, an army of souls
The angel of heaven, stands by our side, Now we hear the beast call
An army of faith, an army of trust, we are the light, and army of souls
Together as one, together we are strong, we have to free, free the angels